Barely recovering from the shock of the loss of Dennis Ritchie, few days ago we had to say good bye to John McCarthy. He created Lisp programming language, undoubtedly very influential in the development of various languages for the last few decades. Not only that, he was also the pioneer in the field of artificial intelligence (AI), something that millions of iPhone 4S users are enjoying via Siri.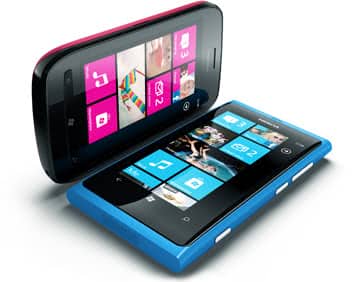 Nokia dominated the major tech reporting last week, due to its launch of Lumia phones, the anticipated Nokia devices running Windows Phone, for the first time. Two models were announced, Lumia 710 and Lumia 800, the latter resembles a physical similarity to Harmattan-powered Nokia N9. In fact, Engadget's comparison of Lumia 800 vs N9 reveals that these phones are siblings with respect to the hardware configuration, thought they are day-and-night difference with respect to the software stack. Major hardware difference is the SoC, Lumia 800 is powered by Qualcomm Snapdragon S2 at 1 GHz clock speed.
At the same week, Munich enjoyed the annual Qt Developer Days. Major themes in this conference are the recently launched open-governed Qt project, a sneak peek of the next-generation Qt Quick, with the usual highly-technical content and use cases. If you miss Munich, wait few weeks and the same event will be held here in Burlingame.
On the mobile web front, there was SenchaCon 2011 in Austin last week so expect to see some wrap-ups as people are getting back from the travel.
Meanwhile, jQuery Mobile announced the theming tool called ThemeRoller for Mobile. This is a drag-and-drop visual utility and should be very easy to use to create various different themes. ThemeRoller is open-source (github.com/jquery/web-jquery-mobile-theme-roller) and thus one can also use his own deployed version instead of using the online version.
Though Samsung Electronics reported that the profit goes down 23 percent this Q3, it finally shipped more smartphone than Apple, more than 27 million units through the Galaxy lines and other series vs the shy 17.1 million iPhones. Of course, the numbers may look different in the next Q4 once the sales of the new iPhone 4S will be accounted for.
This week #44 is started with Halloween. Whether you like this trick or not, just enjoy the week!